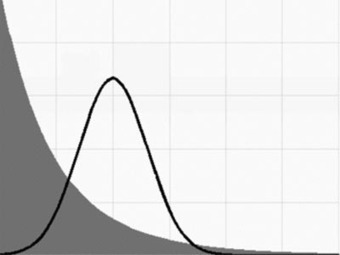 It's a long-held assumption that human performance fits a normal (or Gaussian) distribution — a bell curve in which only a very small number of people are outliers.
Consequently human resource managers usually work from the idea that in most activities, although there are a few people that are very good and a few people that are very bad, most are about average.
A new study provides evidence that individual performance doesn't fit on a bell curve (with its stable average and limited variance), but follows a distribution in which the average is unstable, the variance is infinite and the prevalence of outliers is much higher.
Statisticians called it a power law (or Paretian) distribution.
See on www.businessinsider.com