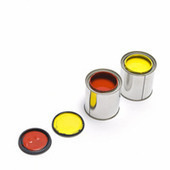 The survey results reveal that outsourcing and insourcing leaders are finding that outsourcing is continuing to become mainstream, as another standard business practice that should be evaluated as business needs mandate. Information Technology, Finance, and Human Resources continue to lead the business processes in outsourcing, although all business processes are expecting to see increases in the use of outsourcing and offshoring in the near future.
Other notable findings of the 2012 survey include:
Current and future outsourcing: The outsourcing market continues to confuse outsourcing with offshoring. Many respondents still see the two processes as inseparable – even though many times outsourced work never leaves the originating country.
Contract performance and relationship management: Vendor management organizations, while highly competent at day-to-day activities, find themselves underutilized when it comes to driving strategic value.
Most recent outsourcing experience: Respondents list "underestimating scope by the vendor" as the largest contributor to deal dissatisfaction, and respondents use vendor communications and escalations most often to remedy deal dissatisfaction.
Cloud sourcing: Though often discussed and promoted, there continues to be a substantial amount of uncertainty about cloud-based outsourcing and its future adoption.
See on www.deloitte.com